Caturday
Inspired by
Cara
, I am putting up pictures of my cats. Because really, there just aren't enough pictures of people's cats on the internet.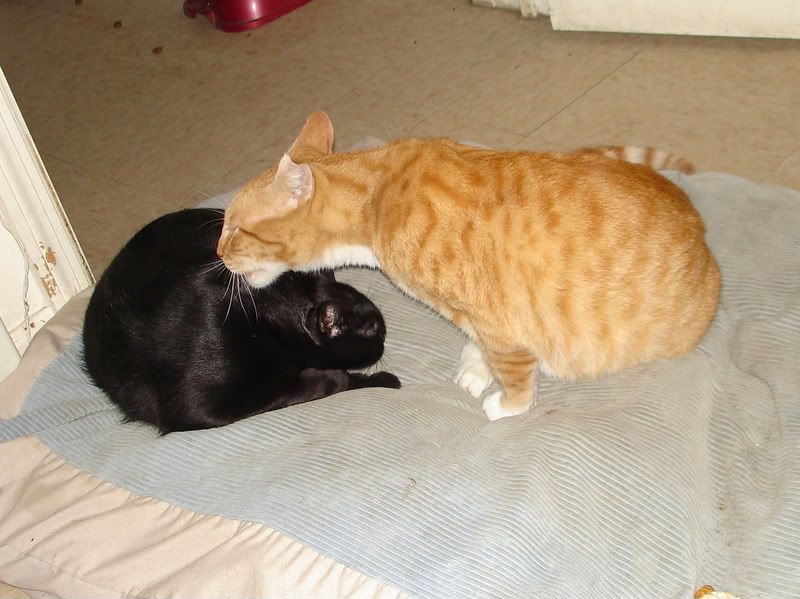 This is Alvy getting groomed by Mr. Bonkers. It's a combination of dominance and affection, as far as I can tell.
Alvy puts up with it for a while and then he'll start to fuss and kick, or else Bonkers will be very gentle for a while and then start chewing on Alvy's legs like they were chicken bones, at which point Alvy starts to fuss and kick. At any rate, it always ends kind of badly, but it's fun to watch.
Labels: critters